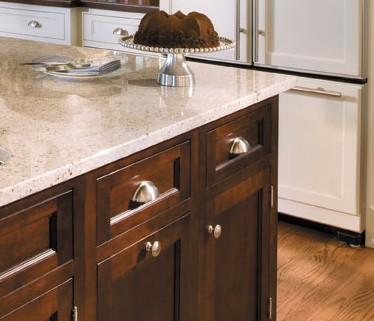 Which Home Remodeling Projects are Good Investments?
It's the fundamental question facing anyone who has ever embarked on a home renovation: How likely am I to get the money back when I sell my house? There's no easy answer, because what a buyer might be willing to pay depends on many factors — everything from the choice of project to the materials you use to the value of other homes in your neighborhood. But it's important to have some idea of what your improvements might be worth. If you want to invest more than you can hope to recoup because you love your house and plan to live in it for a long while, that's fine. But consider the following guidelines and you'll avoid unpleasant surprises when it comes time to put up that "For Sale" sign on the lawn.
Projects That Pay
Not all remodeling projects are created equal. "People buying a house look first at kitchens and baths," says Kermit Baker, director of the remodeling futures program at the Joint Center for Housing Studies at Harvard University. So while these rooms can be the most costly to redo, they're more likely to pay for themselves. Adding rooms, such as a family room or master suite, also tends to fare well at resale time: Bigger homes command higher prices.
At the other end of the spectrum, swimming pools hardly ever return their cost, because a lot of buyers aren't willing to shell out more for a house just to acquire what they consider a maintenance bother. Home offices tend to be low-return for the same reason: Only a handful of buyers will want a room designed for working. (Think of it this way: How high a premium would you be willing to pay for a convertible if you were never going to put the top down?)
As you aim for the best ROI, don't squander money with these renovations:
Home offices

. A number of people work from home, but most don't need a full-blown office. If you do convert a spare room to an office, opt for removable furniture rather than built-in cabinets. Built-in furniture gives the buyer fewer options with what they can do with the room, says Gehman. A home-office remodel recoups only 43 percent, on average.

Sunroom additions

. You may recoup a fair amount if you live in a region where the sunroom can be used all four seasons, but in most cases, adding a sunroom will get you nowhere near a dollar-for-dollar return. Sunroom additions were among the lowest on Remodeling's list in terms of recouping costs—a paltry 46 percent. "We always try to get [buyers] their top three 'must haves' and a sunroom is rarely one of them," says agent Dossman. "I see almost no sunrooms going in right now," says Daniel Steinkoler, president of Superior Home Services, Inc. in Washington, D.C. "More people these days are working within their existing footprint to improve their home."
Remember: What's popular now changes about every five years— Contractors call this "stylistic depreciation"—so consider how much longer you plan to stay in the home before you do any major renovations.
https://www.cckab.com/wp-content/uploads/2015/03/img1.jpg
458
374
Chester County Kitchen & Bath
https://www.cckab.com/wp-content/uploads/2020/02/cckab-g-300x300.jpg
Chester County Kitchen & Bath
2015-04-21 21:11:58
2015-04-23 11:25:12
Which home remodeling projects are good investments?